Why "SEO" and not just paid search such as Google AdWords?
A common thought amongst business owners and rightly so.
However there are some key factors as to why we favour SEO…
Much of the requirement for an SEO campaign to work is for your website to have quality and relevant content.  This means identifying and quantifying key search phrases for your business and industry to target.
If your not already providing quality content or focusing on the appropriate key phrases then even if you pay for ads the stream of potential clients will either not find what they want on your website or simply not find you because they ignore the paid ads at the top of search results.
Whilst Google AdWords has it's merits you should be focussed on getting the content right in the first place which is what we collaborate with our clients on.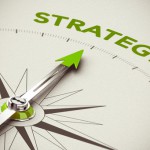 Our approach to SEO is to work closely with each and every client.  We believe each client is the expert within their industry and without their input we cannot do what we do best.

We will conduct interviews at your convenience either in person, by phone or skype video so that you can be in contact with the person managing the account.

Following initial interviews we will conduct a full SWOT, Competitor Analysis and review of the industry which your targeting. This allows us to correctly identify the approach to deliver results faster.

There is no one size fits all policy that many of our own competitors take.  We believe in forming long term relationships with our clients as Search Marketing is an ongoing process.  Once we've identified key markets and actioned our plan we expect results as do our clients, but we don't stop there.

A good strategy means building the right platform for long term success.  So we will talk to you about setting realistic expectations based on market share and working hard so that your business can reach the heights you engaged us for.

Our background in business management and expertise in SEO give us the edge over large corporations. Give us a call to discuss your business and where you want to take it.

.