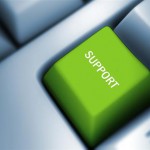 Do you need a computer repair, technical support or maybe a new website? Call your technical expert on 0410 661 441.
We are based in the Sydney and with 10+ years of corporate business and technical support experience provide superior customer service. We hope you can call us with confidence and endeavour to make you feel comfortable discussing any IT related issue, computer repairs, web design, technical support, consultation and advice for all your needs whether its Business or Personal computing. Whatever the issue, give me a call on 0410 661 441 or send a query and we will come to you to resolve the issue. If hardware requires offsite work I will pickup and drop off the equipment for free.
Same day service.
One place for all your IT needs.
24 hour support.
Affordable rates.
How we can help you ?
Remove viruses, spyware and malware
Resolve computer startup problems
Manage your computer network
Manage your website, email and backup strategy
Business Support including Analysis and consulting
Migration of old to new computers for your business