[reveal title="Influx of new leads via Google Search" open="true" color="grey-lite"]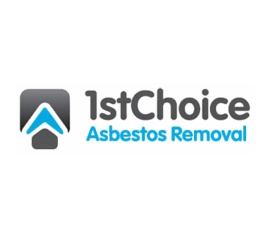 1st Choice Asbestos came to us wanting more value from SEO, a refresh of their website and had an ongoing issue with spam.  They had used other SEO companies in the past but were not getting much if any new leads from it and were looking for someone who was willing to work collaboratively to target the Sydney market.
Having reviewed the previous SEO strategy we found that although some of their key phrases were ranking on page 1, it was not generating any leads because the phrases were irrelevant.
We set about researching the industry, competitors and the core business function to develop a new strategy and website which would help generate leads.  We also examined their email function and identified a solution to the persistent spam issue which was clogging up their email software.
The process we undertook was as follows:
Identification and focus on key phrases appropriate for the services the business provides
Competitor Analysis
Identification of Geographic target markets and key sources for new leads
Entire website was overhauled and optimised for SEO
Optimisation of Google Local Search
Employ off-page SEO stratefy including External Backlink generation, press releases and cleanup of bad links
Website Management including upgrading the our premium host provider to ensure optimal performance and page speed
Monthly reporting and analysis of results
We also migrated their email system over to Google Apps to resolve the spam issue and ensure all emails were backed up to the cloud.
Results of the changes were dramatic and they continue to enjoy an influx of new leads being generated via Google Search including –
Within 3 months the website had moved to page 1 of it's core service areas
Within 5 months the website was appearing on local search results for multiple key geographic areas around Sydney
New leads have continued to increase on a daily basis where the website is now a key source of revenue generation
The spam issue was resolved immediately following the migration to Google Apps
"We have used other SEO companies but none have compared to Splendour IT.  Having been with them for almost a year now we have seen a large growth in our online lead generation far beyond what any other company has been able to accomplish.
Our website now generates new business in key areas and we are impressed with the strategies that Mark has employed to make it a success.
As the business owner I appreciate the personal communication and clarity which they use to work with us so that we can target the market which actually match our needs rather than a one size fits all approach.
We would highly recommend using Splendour IT for SEO."
Pat Gibson
Managing Director
[/reveal]
If you would like a free consultation with Splendour IT on how we can help your business, give us a call on 0410 661 441 and we will arrange a suitable time.
[reveal title="Local Chiropractor rises to prominence" open="false" color="grey-lite"]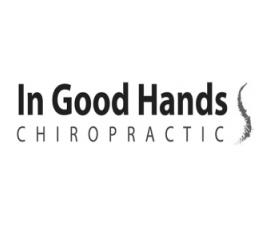 In Good Hands Chiropractic came to us needing a redesign of their website and to help get them on to page 1 of Google results.  Their old website was not appearing anywhere in google results and as a result no new leads were being generated.
Having redesigned the website and taken on SEO for the client the results were substantial. Within one month they were appearing on page 1, within 2 months they had risen to middle of the page and within 3 months they were breaking into the top 3 results in a very competitive field within Newtown, Sydney.
Our strategies and affordable SEO costs meant that the return on the investment was paying for itself and the business has risen in prominence within the area to be one of the leading chiropractic services in Newtown.[/reveal]
.