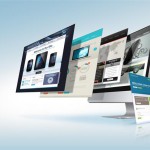 If you run any type of business, then your website is probably an important part of your business and your business strategy. WordPress allows you to easily create, update and manage your own web presence all by yourself using just an internet browser.
Now … you probably have some questions about what WordPress has to offer you as a content management system. Before we address these, let's look at some impressive statistics about WordPress:
There are well over 60 million installations of WordPress worldwide. This number is growing everyday and particularly within Australian business
Over one-sixth of all websites worldwide are powered by WordPress.
More than 50% of all sites that use a content management system are powered by WordPress.
Over 30,000,000 searches are made on Google each month for WordPress related terms
WordPress is a completely free to use application built using an open source content management system.
WordPress is built by volunteers. Hundreds of people from all over the world work on developing and improving WordPress every day.
WordPress is regularly and continually updated to improve both its functionality and security.
WordPress can deliver your content online to visitors worldwide. WordPress has been translated and localized into over 73 languages.
There is virtually no limit to what you can build using WordPress. The WordPress repository currently makes available thousands of free plugins, themes and widgets to WordPress users.
In addition, Splendour IT utilises wordpress because it integrates with our 3 Pillar Strategy.  Wordpress is a fantastic platform for enhancing your SEO.
SEO Power
WordPress boosts your search engine optimisation abilities. In fact, the top search engines (e.g. Google, Yahoo, Bing, etc.) love WordPress. There are many SEO related plugins available that will increase the power of WordPress even more, and we provide tutorials on the best WordPress SEO plugins to use. If you're a business, using a properly configured and SEO optimised-site can really help make you more competitive in the online space.
.